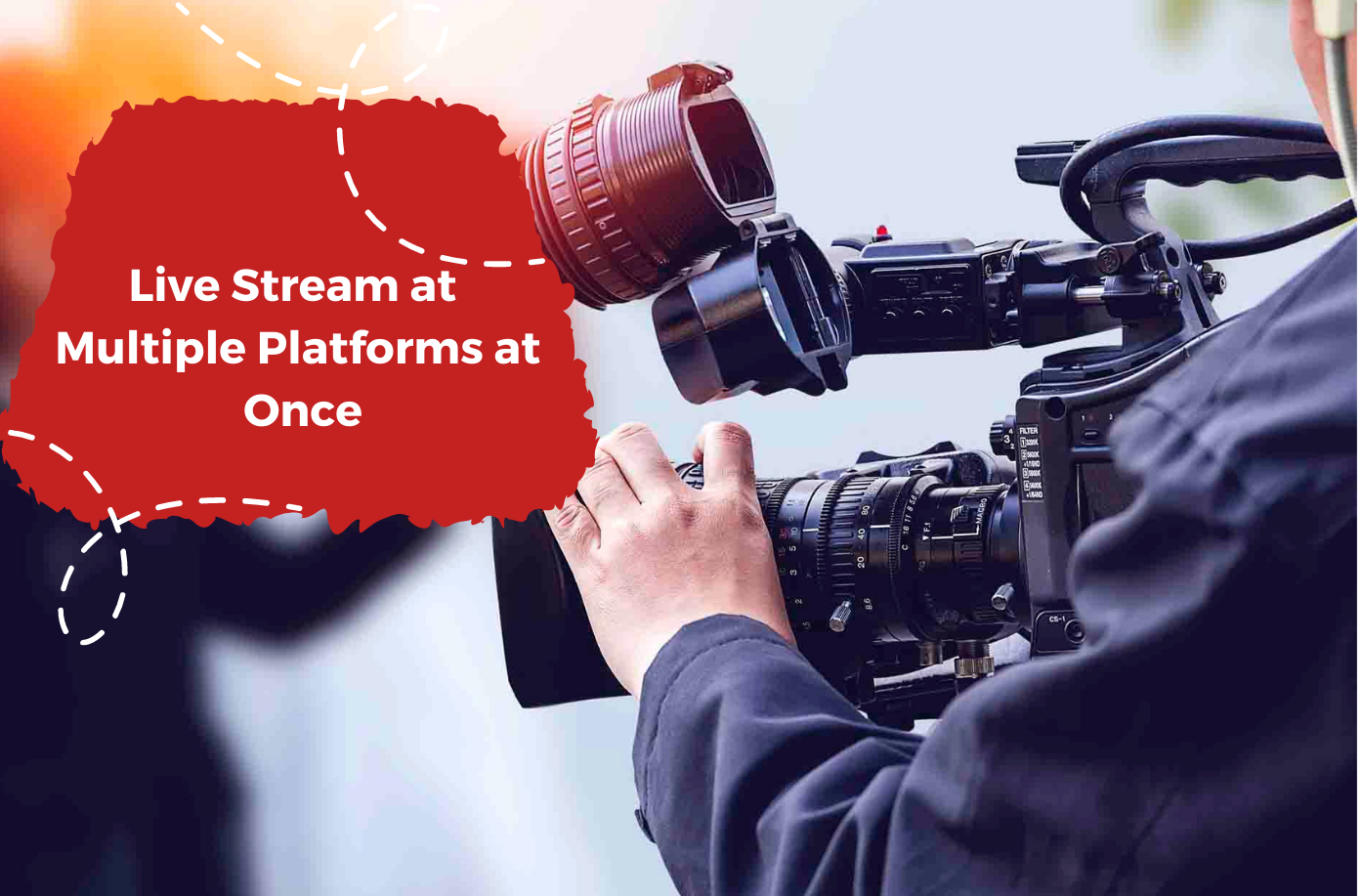 Multistreaming: How to do a Live Stream at Multiple Platforms at Once?
Multistreaming (simulcasting or restreaming) is streaming to multiple sites at the same time. This type of streaming is very similar to regular streaming.
The coronavirus has hugely impacted the online video market's growth as more people are spending much of their time at home. The pandemic has led to viewers streaming online video for many times longer than on-demand content, turning it into an amazing medium that continues to grow in popularity. However, due to fast development for live streaming, broadcasting to just one specific platform is simply not enough. Therefore, content creators or organizations have to know how to multi stream at multiple platforms at once to not lose out on millions of potential viewers by regular streaming.
What is Multistreaming?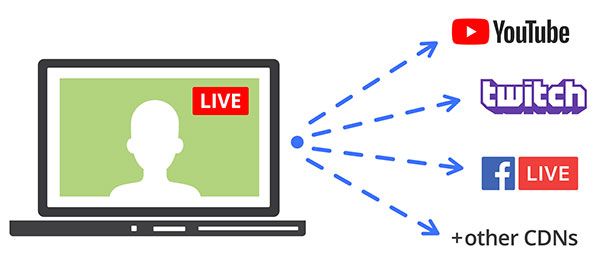 Multistreaming (simulcasting or restreaming) is streaming to multiple sites at the same time. This type of streaming is very similar to regular streaming. However, the small but significant difference is that multistreaming allows one to stream to multiple streaming platforms at the same time. Hence, instead of focusing on a single network or stream to multiple networks one at a time, multistreaming allows one to stream only once by simulcasting their content on various networks.
In simpler terms, one can view multistreaming as "cloning" their stream and redistributing it out to multiple locations at the same time without any loss of quality. This ability to simultaneously stream has led to marketers, brands, and streamers reaching a larger audience with minimal effort, increasing the chance of views, subscribers, and the likelihood of extra sales of products or services due to additional exposure.
What Tools Did you Need to Multistream?
Multistreaming is not only for the tech-savvy, in fact, but it is also far less complicated than trying to manage as well as publish content to multiple platforms separately. All that one has to do is decide which streaming platforms they want to live stream to and then identify the multistreaming forum they wish to use. Sites like Livepush provides amazing experience when it comes to streaming.
There are three significant tools that one can use when they want to multi-stream. These include multistreaming hardware, multistreaming software, and multistreaming cloud solutions. Firstly, multistreaming hardware involves the use of hardware encoders that have multistreaming abilities. For example, hardware encoders like Pearl-2 and Pearl Mini are capable of streaming to many destinations. Like multistreaming software, each stream must be configured individually using RTMP and stream critical values from the CDN. Multistreaming with a hardware encoder is more reliable than using a computer with software because hardware does all the heavy lifting through processing power. However, multistreaming hardware equipment can be expensive, and the stream's quality depends on the bandwidth of the internet connection.
Secondly, multistreaming software is another tool that can be used to multistream. Streaming software allows one to stream to multiple destinations. For example WireCast has all recommended encoding settings for different live video platforms as presets. All that one has to do is copy and paste RTMP and stream critical values from the CDN into the software. However, multistreaming software can be demanding on hardware and bandwidth-heavy, affecting the stream's quality. For instance, the computer may have a hard time going live to two or more places at once, resulting in dropped frames, buffering, and audio/video delay.
Thirdly, multistreaming cloud solutions involve cloud-based multistreaming services. They take one's stream and distribute it to platforms of choice. They offer an all-in-one solution with no hardware needs and a simple "login and live stream anywhere" approach. Some even permit one to live stream to multiple platforms for free. The other benefit of using cloud-based multistreaming services is that they do all the heavy lifting in CPU and bandwidth. As a result, one doesn't need an expensive machine to be multistream. Cloud-based multi-streaming servicers can be a right choice for smaller, cost-conscious multistreaming productions.
What is the Recommended Bandwidth for Multistreaming?
One needs to understand their bandwidth to optimize the quality of their stream. The internet bandwidth determines bitrate one can use and also which screen resolution one can stream at. One can find their upload speed by doing a simple speed test and note down the results. However, one needs to keep in mind that some sites may not offer stream feed at a lower quality than the source. As a result, this might cause problems for those with slower internet or anyone viewing on mobile devices. Hence, one should investigate the various quality options that each respective platform provides to ensure everyone can access your content without issue.
Does Multistreaming Use More Bandwidth?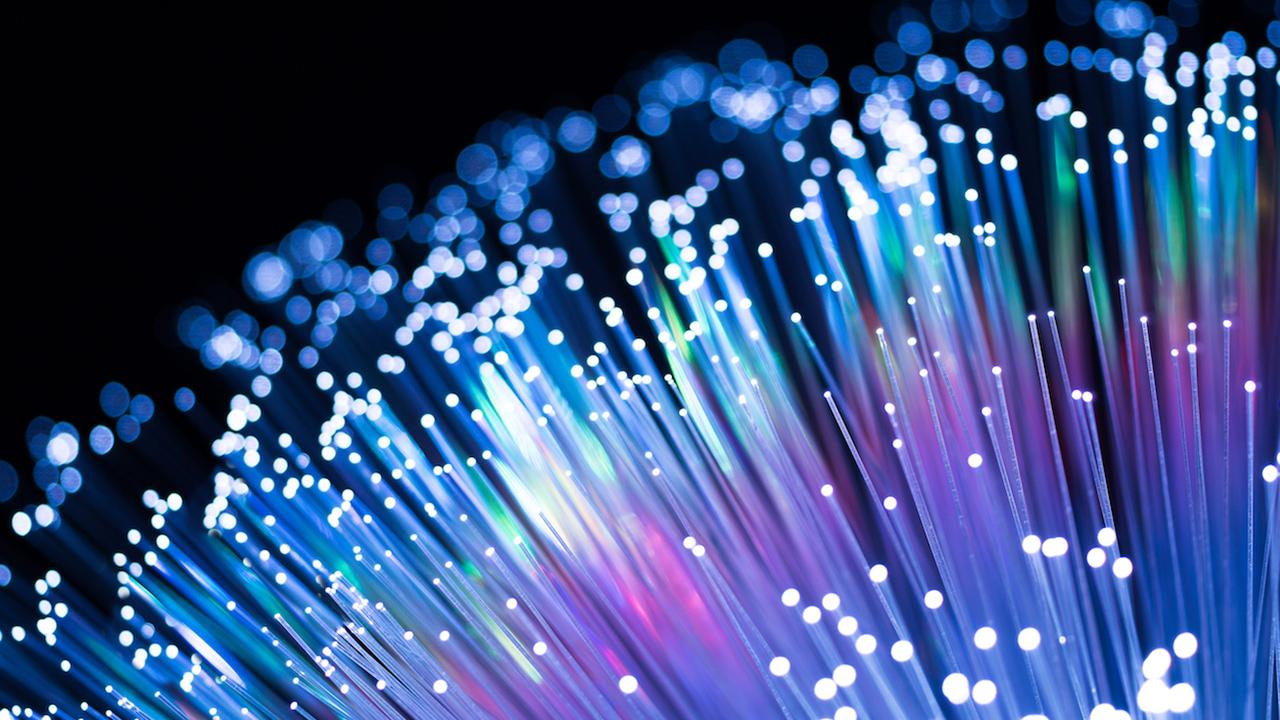 When one starts to broadcast to multiple locations at once, they might wonder whether the more platforms they stream to demand more bandwidth. However, if they choose a cloud-based multistreaming solution, the multistream platform handles nearly all of the work. This means that all the heavy lifting is done server-side in real-time. Instead of creating multiple streams, multi streaming services like Livepush take a single stream feed and send it to the cloud. This single stream is then spread to all the different platforms simultaneously hence making things super simple.
Which Live Streaming Destinations Should you Choose When Multistreaming?
Multi Streaming services like Livepush allow you to choose which and how many streaming destinations you publish to. Some of the most popular streaming sites include YouTube, Facebook, Twitch, Periscope, and many more.
How to Multistream?
Going from regular streaming to streaming to multiple sites isn't that difficult for someone who is already used to streaming content. There are two essential aspects that content creators need to consider when they are multistreaming. These are the networks they are using and the multistreaming hardware, software, or service they plan to use. There isn't much difference in the way creators capture footage for multistreaming and what they would do for regular streaming. Their footage, however, needs to be fed into hardware, or a cloud service which can then stream the content to several platforms at the same time. Below are some of the key steps that content creators can take if they want to multistream video content online:
Create accounts on multiple platforms that you want to stream on e.g., Facebook, Twitter, YouTube, Twitch, etc. In as much as it might sound obvious, but if one wants to stream from YouTube, they will have to have an active channel. Just like if they're going to stream from Twitch, they will have to have a Twitch account. Therefore, before multistreaming, ensure that you have got accounts on all the platforms, you intend to utilize.
Choose hardware, software, or a cloud multistreaming solution depending on your goals and resources. Cloud multistreaming is more reliable and a right choice for smaller as well as cost-conscious multistreaming productions.
Sign up for a multi streaming solution like Livepush.
Set up your multistream solution. Firstly, choose a predefined streaming service like YouTube or a custom RTMP destination where you will need to add newer, even less utilized platforms. Secondly, capture a stream key and stream URL from the streaming network you want to add. Thirdly, copy and paste the stream key and stream URL you got from the streaming site into the corresponding fields. Lastly, repeat for all sites you want to stream to.
Connect your multistream service with your gear as well as the streaming service. For instance, if you are streaming straight from Livepush, you have to ensure that your cameras or capture hardware is set up correctly inside the app.
Go live and have your stream broadcasted to many of your favorite platforms and maximize your audience and engage with as many people as possible.
Final Thoughts
When considering the simplicity of doing a live stream on multiple platforms at once, it would be a missed opportunity for live video creators not to try it. Whether it be with the help of hardware encoders or with a streaming software or a multi streaming cloud service such as Livepush. Multistreaming is something live content creators should consider so as further to propel the success of their business or organization and drastically increase exposure.
---