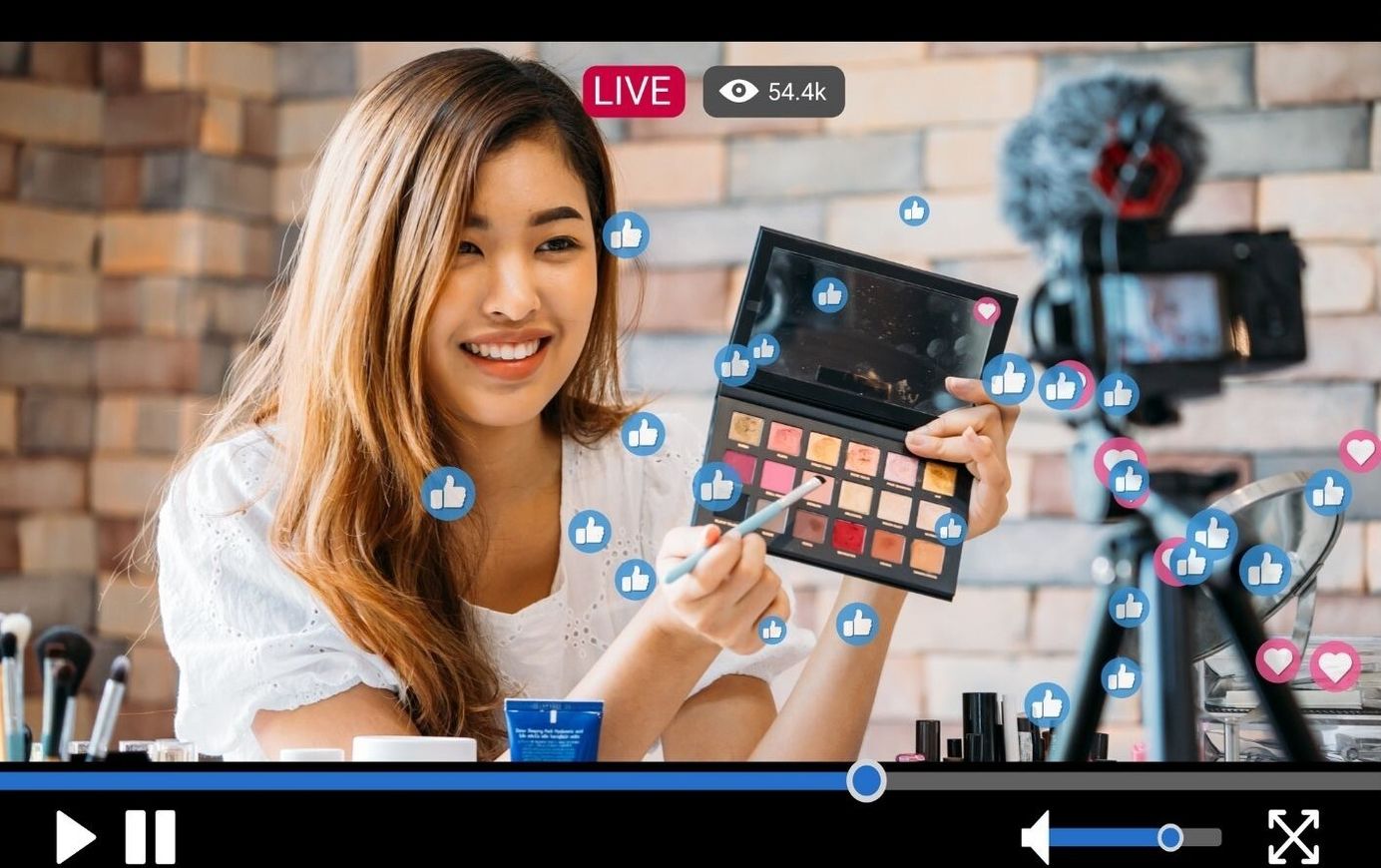 Most Popular Livestreaming Platforms to Look for
It can be difficult to research livestreaming platforms as there are so many factors to put into consideration while searching for the best livestreaming platform for your business.
Also, we are aware that business owners try to weigh up their options on whether subscribing to a livestreaming site is worth it and if it's the best solution to marketing their products or services.
Even more, they still look out for livestreaming services that are relatively cheap, have exciting features, and can ultimately grow their followers.
For this reason, we will guide and proffer the best solution for your livestreaming needs.
What to Look Out for Before Choosing a Livestreaming Platform
For businesses that make use of video for internal business communications such as all-hands, training, or live town halls, it is vital to choose a video platform that can keep your content as well as user's data secure.
If you want to leverage videos as the most effective marketing tool for your business, you'll want to make sure that you are delivering content the way you want it and within your company's brand experience.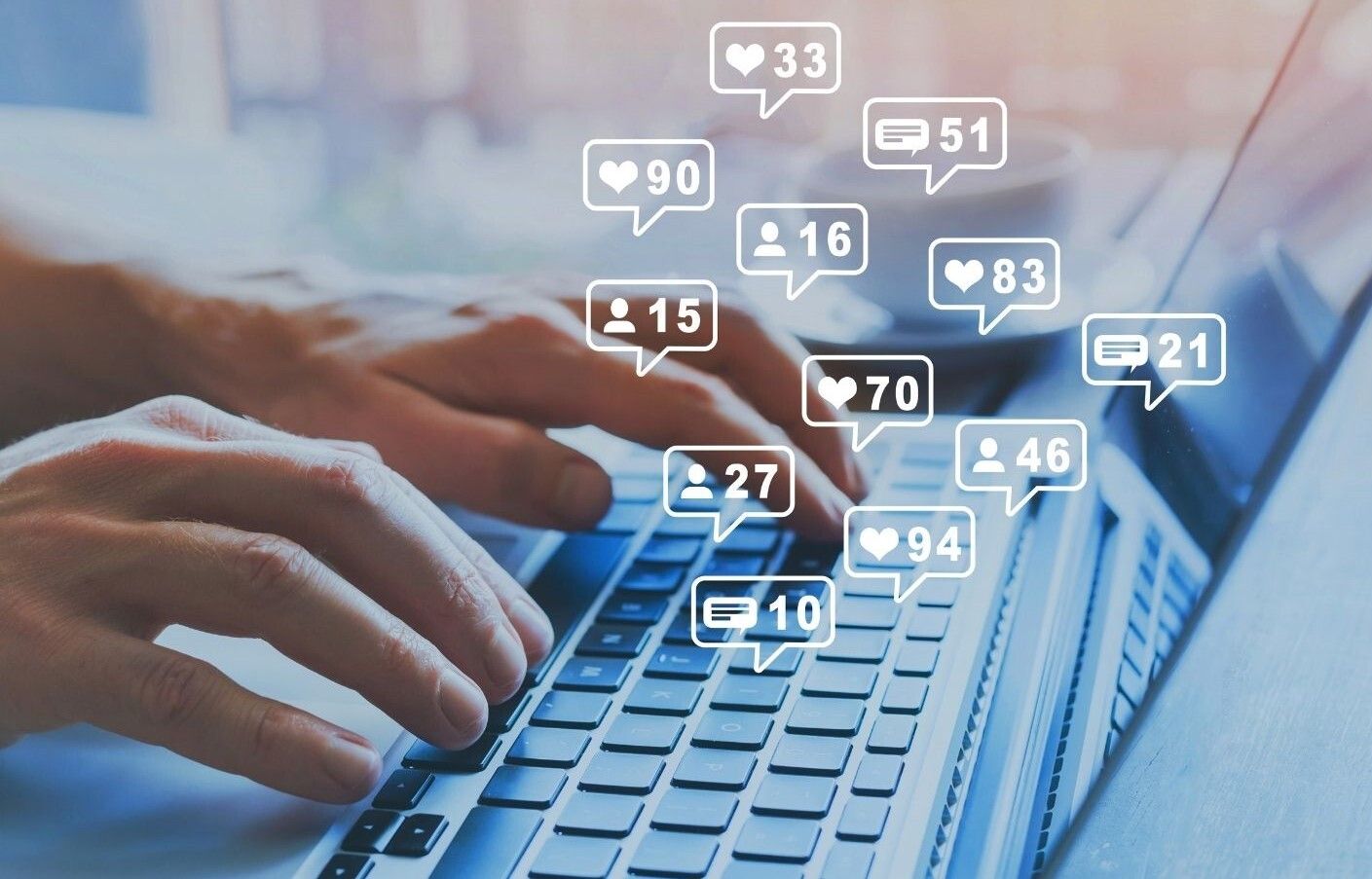 However, there are vital features that determine what you stream as well as the audience that will be always available to watch your on-demand events. These features include privacy, security, embedded restrictions, authorization, and customization.
For instance, if a company wants to brand their content, they will need to white label web players, embed videos on their landing page, and so on. Every company's needs may vary, but however the case might be, vital factors like authentication, pricing, authorization, and customization should not be ignored.
Below is a list of the most popular live-streaming platforms to look out for in the market. They are well branded, have the white label, and are good agnostic video platforms.
1. Vimeo
The Vimeo livestreaming platform has multiple features that help business owners get what they need with videos, no matter the kind of strategy or infrastructure they have.
The site was launched in 2019, and it offers exclusive features such as security to meet the needs of medium as well as large-scale businesses.
Vimeo now has up to 90 million members and still counting as the site has useful features like customized embedding as well a branded player that most businesses need to grow.
Some of the features that make this site perfect for modern and large-scale businesses include user-level analytics, live production services, single sign-on authentication, dedicated support and account management, and so on.
Vimeo also offers advanced functionalities such as multiple-streaming, security and gating, monetization, and so much more.
The site has unlimited livestreaming subscription plans to enable business owners to livestream without difficulties of any sort.
2. Livepush
The livepush livestreaming site is arguably the best multi-streaming site as it offers the best value for its money. It gives you a 7 days trial to get a first-hand user experience of the site. Afterward, you can opt to subscribe to the site for as low as $8.00 for a regular plan. Isn't this too good to be true? You can also try out other subscription plans that you might prefer.
Livepush is a new multistreaming service that primarily offers multi-stream and pre-recorded line dashboards to livestream to multiple destinations simultaneously. You can livestream to Facebook, Youtube, Twitch, Dlive and other 30+ platforms, all at the sametime.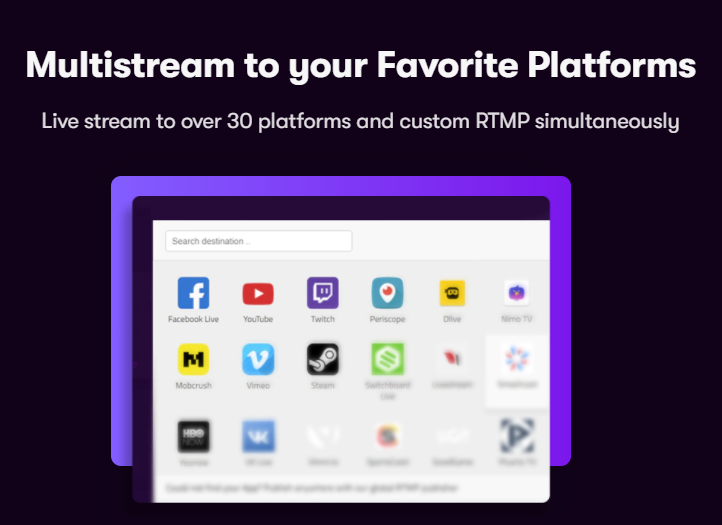 Also, sending the livestream to the site is easy. All you need to have is an encoder (either software or hardware). However, we recommend the OBS software to you as it is the most perfect and free streaming tool amongst others like Xwit, Wirecast, Vmix, and so on.
Livepush offers you dedicated support all round the clock as well as security and protection when using their production services.
3. IBM Cloud Video
The IBM Cloud Video which used to be called Ustream is another popular livestreaming site and video solution site that has so many features as well as subscriptions, ranging from silver to platinum subscriptions.
However, the subscriptions are relatively expensive with a range starting from $99 to $999 per month. These subscriptions are based on the hours viewers or the time viewers spend watching your content. If in any case, you exceed the allotted number of viewers per hour, you'd attract additional fees.
This means you'd always pay additional fees if your live event runs longer than expected or becomes more popular than expected.
Nonetheless, the site offers password protection and keeps sensitive contents secure. However, the site does not offer hands-on or in-person training for your team. Hence, you'd need to know how to use it on your own or you'll need to employ experts to help you.
4. Brightcove
Brightcove is a Boston-based video platform that has continued to stake in a claim since it was launched in 2018.
The site tackles three core areas for its business strategy namely: marketing, monetization, and enterprise communication. Similar to the Vimeo livestreaming platform, it comes with features such as livestreaming, domain restriction, SSO, and branded video galleries.
However, if your company is new to livestreaming and wants hands-on production support whether in encoders or setting up a multi-cam event, you may have to hire experts or attempt it on your own.
Social Media Platforms vs Livestreaming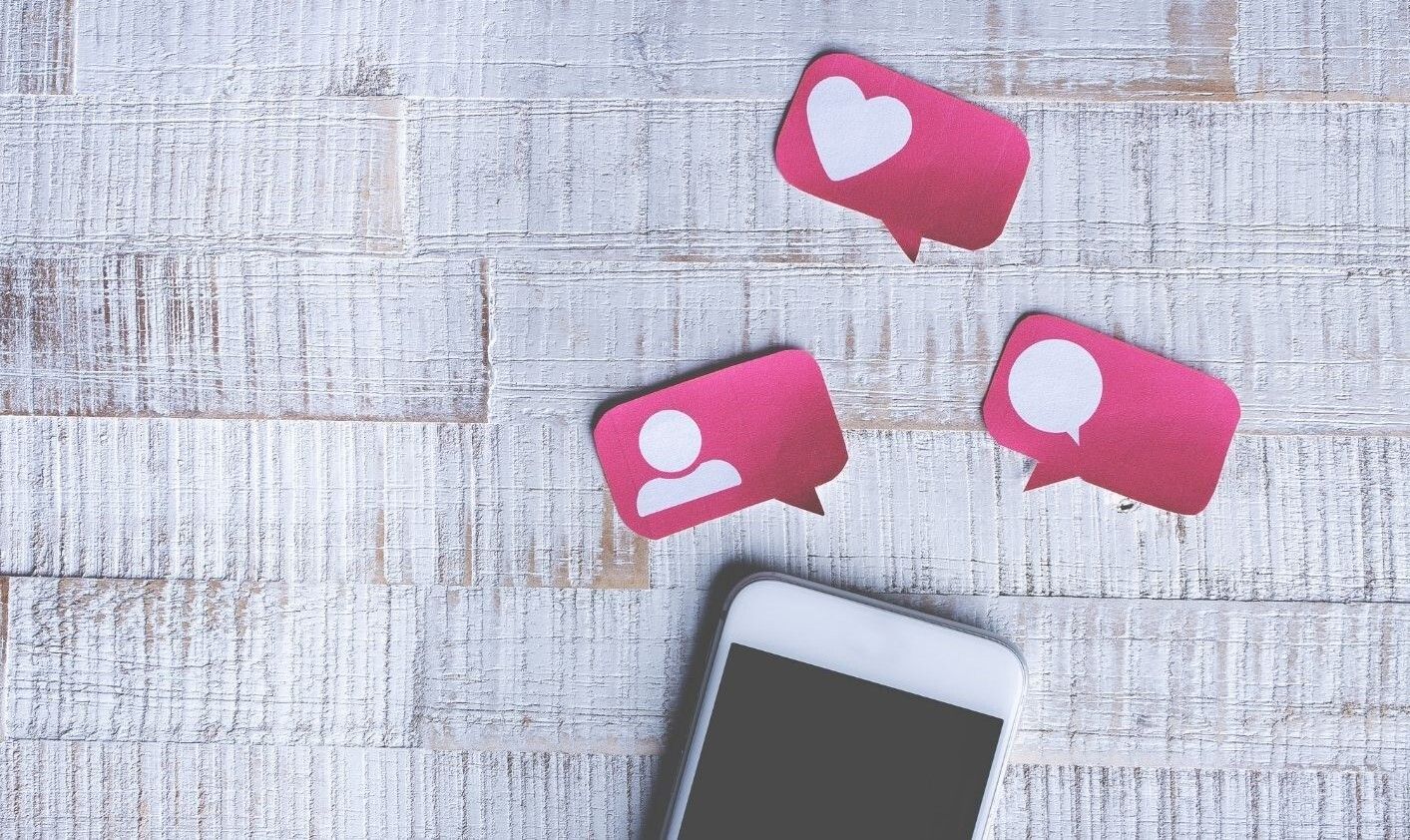 Over the past few years, popular social media platforms such as Facebook, Instagram Live, Youtube, LinkedIn Live, and so on have provided livestreaming for businesses and professionals to reach out to their networks and engage them in so many ways.
These livestreaming platforms are great if you desire to advertise your new business.  Even more, they are free and do on need any subscription, but are not viable solutions for long-term projects especially if you desire to grow your followers.
One may wonder why since it's an easy and direct way to Livestream. Well, the reason is that none of these platforms offers onboarding or customer support. That means your team is left on their to resolve any problem they might encounter while streaming.
Also, you can only livestream using a platform-to-platform basis. This means you will require two cameras if you want to stream to two different social media platforms at the same time. This can be tiring, as it creates twice as much work for you or even more.
Finally, using any social media platform to advertise can be annoying as pre-roll ads resurface on these social media platforms, thereby disrupting the audience while livestreaming your content.
Conclusion
Considering all these factors, we recommend that the best way to livestream as a business owner to improve your brand and also grow your followers is to opt for an online streaming site that can multi-stream and pre-record videos like the Livepush site amongst others mentioned earlier.
Livepush can help you with the following:
Advanced video analytics will help your team to understand their audience better.
Good technical support team.
Dedicated account management.
Professional experts who'll make your livestreaming sessions seamless.
---