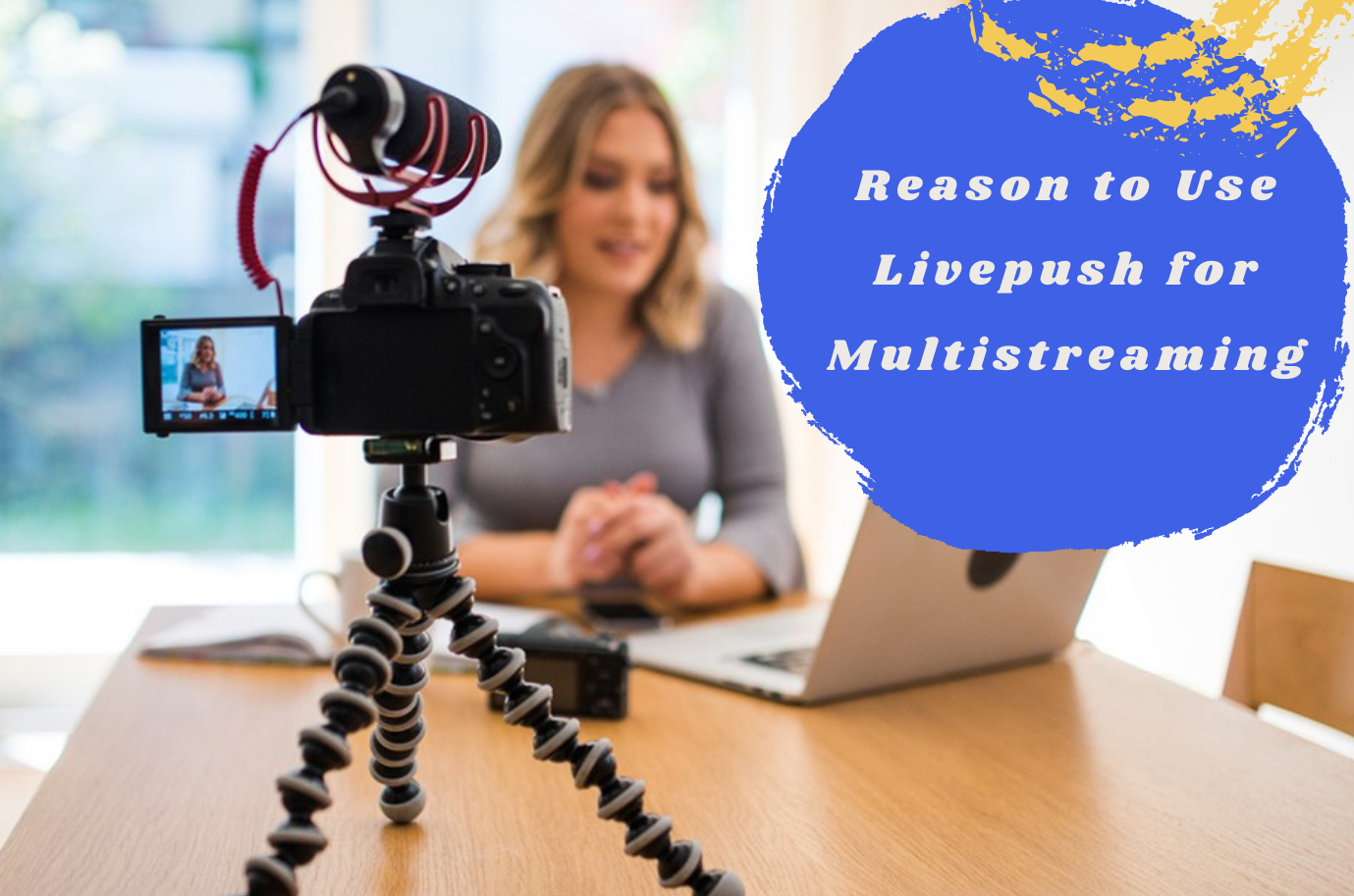 Top 5 Reasons to Use Livepush for Multistreaming
You can enjoy multiple streams with a single cast on this site. Here are the top five reasons to use Livepush for Multistreaming.
If you are thinking of casting your content to multiple platforms at the same time, Livepush is the best website to use. You can enjoy multiple streams with a single cast on this site. Here are the top five reasons to use Livepush for Multistreaming.
It has a Dashboard for Multistream, Which Eliminates the Time Barrier to go Live
Livepush comes with four different dashboards. One of the dashboards is the Multistream Dashboard. Unlike other sites, this dashboard makes it easy for you to multi stream your videos. Actually, it was designed for that purpose which is super amazing. Thus, with this dashboard, you can link your streams to many sites and cast your videos with one stream in Livepush.
They wouldn't want to make multistreaming so complicated for users. So, they present it openly. The idea is to give users a platform where they can multistream with just a click with no troubles. With this dashboard, it breaks the time barriers to go live. You go live within minutes, if not seconds. And it doesn't matter whether you are a professional or not, it's very user friendly.
Allows Live Streaming Using Different Methods
Livepush allows you to use various methods to multi stream. If you have a webcam, you simply click "Live Webcam" on the Multistream dashboard's bottom right corner. By doing this, you'll be enabling the use of your webcam to live stream. And obviously, you would need to allow Livepush access to your webcam and microphone devices if it's your first time using it in Livepush. Thus, the webcam video will be broadcasted to multiple websites by your link details, which is awesome to know that you can just cast your video on many websites with only one webcam device.
Furthermore, Livepush offer alternatives. You can live stream from pre-recorded videos. You can start your live stream from a Pull URL and it's very easy, as long as the live source is active for the URL you intend to use. All you have to do is to click the "Static Pull URL" on your Multistream Page. You go to the "Static Pull URL" section, then put your Pull URL into the textbox. Click "Save," and that's it, you are good to go. Livepush have live chat support to help you if you face challenges.
You can Stream to Facebook, YouTube, and More Than 30 Other Platforms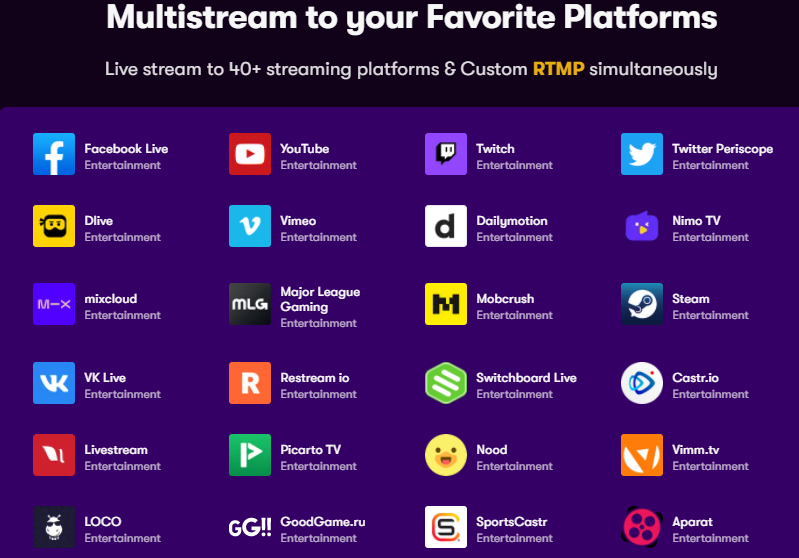 The good thing about using Livepush is that you can stream to your YouTube Channel(s) and Facebook User Timeline. They value the effort you put into creating your content. Also they would want to make sure you reach as many audiences as you wish. So one live stream can reach Facebook pages, groups, and so forth.
You can achieve this in two easy ways. One method is to let Livepush automatically sync your streaming settings. The other way is by just linking your accounts from these platforms. This is easier if you are connecting to Facebook, Youtube, Twitch, and Dlive as destinations. Another alternative is applicable to any other streaming website. It's very much easy, you manually put your RTMP server address and stream key in the input fields. After saving your settings, you are good to go.
It Comes With Real-Time Analytics
Live streaming without knowing how your content is performing is like flying blind. No one would want to fly without a campus. Therefore, Livepush gives you the direction in the form of real-time analytics. Thus, when you are recording your video, you see how many people have clicked into your live stream. The Multistream Dashboard has a Real-time Stream Statistics window. On this window, you can see if Livepush is receiving your live stream. At the same time, showing you live stream statistics. These include Online/Offline, Bitrate, FPS, Key Frames Interval, Video Resolution, Video Codecs, and live stream uptime.

The good part is that you can analyze your audience on the video they are viewing and on what they like the most. This gives you a starting point on improving your future content. Livepush Multistream also gives you the multi-chat platform. Imagine talking to many viewers at the same time. That's multitasking, which is a big deal in content management. But if you become familiar with Livepush, you will know where to access these excellent features. As mentioned above, their customer support team are always available to guide you. They have gurus in live streaming so that you will be in safe hands. Once you are familiar, you can use these features effectively.
It Gives you Reports of your Streams
Livepush does not end on just giving you real-time analytics. As much as they value a user' effort, they wouldn't just end there, but they go beyond. They're dedicated to give you post reports of your video content's performance and summarized reports on your previous streaming campaigns with Livepush. Their main aim is to provide you with complete transparency regarding how you consume time and data. This can help you in the cost-benefit analysis as you roughly weigh this with the real-time statistics.
Livepush reports are a summary to give users a clear understanding of their live streams. So, on top of seeing the complete list of your sessions, they give you the frequencies you went live. The reports also tell you the total time you streamed. They calculate for you the average time you streamed on each session. Not only that, Livepush gives you the average stream bitrate per live session. The report also includes the overall bandwidth data transfer to and from Livepush RTMP servers.
Final Verdict
Overall, Livepush is one of the best websites to use out there. When it comes to multistreaming, they got it all from the multistreaming dashboard itself to reporting after you are done with your sessions. It's not something that you should miss. All the amazing features mentioned above are the reasons to use Livepush for multistreaming. They are there to make your live streaming easy and enjoyable.
---